Det skal jeg illustrere ved hjelp av disse bildene, som ble tatt sist fredag.
Dette er matskapet som Xiao Long og Xiao Wu deler på: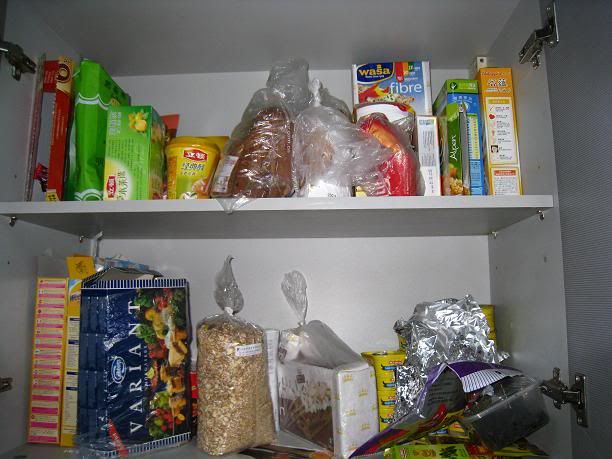 Og dette er matskapet mitt: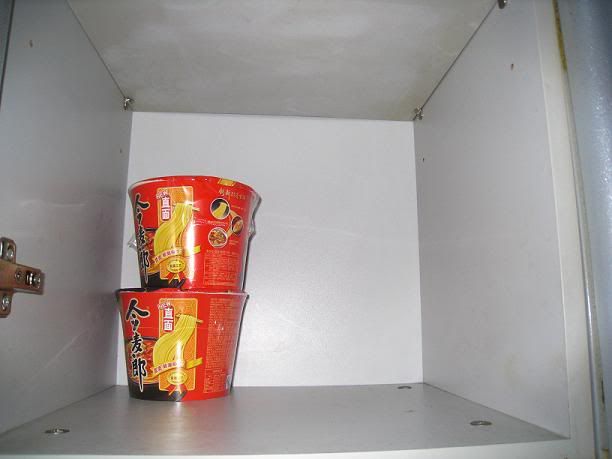 Ja, det er to bokser med bøttenudler.
Her er kjøleskapet. De to øverste hyllene er Xiao Long og Xiao Wu sine. Den nederste hyllen er min:

Den inneholder en halv flaske cola og en nesten tom boks med peanøttsmør.
Hva kan jeg si? Jeg er ikke så flink til å huske å handle inn mat.